Transferoptionen der Pokémon Spiele
Brüche in der Kompatibilität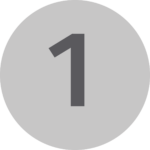 Mit dem Wechsel von Generation 2 auf 3 bei Pokémon gab es große technische Umbrüche auf Software- und Hardwareebene. Dies führte dazu, dass Spiele der vorherigen Generation nicht mit der neuen Generation kompatibel waren und keine Pokémon zwischen den Generationen übertragen werden konnten.
With the transition from generation 2 to 3 in Pokémon, there were major technical changes on both the software and hardware.
As a result, games from the previous two generations were not compatible with the third generation and Pokémon could not be transferred.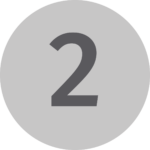 Der 3DS eShop wurde am 27.03.2023 geschlossen und es ist damit nicht mehr möglich, neue Software von dort auf Nintendo 3DS-Konsolen herunterzuladen. Bisher herunterge- ladene Software bleibt erhalten und kann für Übertragungszwecke genutzt werden.
The 3DS eShop was shut down on March 27, 2023, and it is no longer possible to download new software onto Nintendo 3DS consoles. However, previously downloaded software will remain and can be used for transfer purposes.